I posted a photo on social media last week. I love to ask what others think about various fashion topics.
Who looked best in the beige and crème outfit?  A blonde or a brunette.
Most thought the blonde would look better; I would agree.  This is the photo.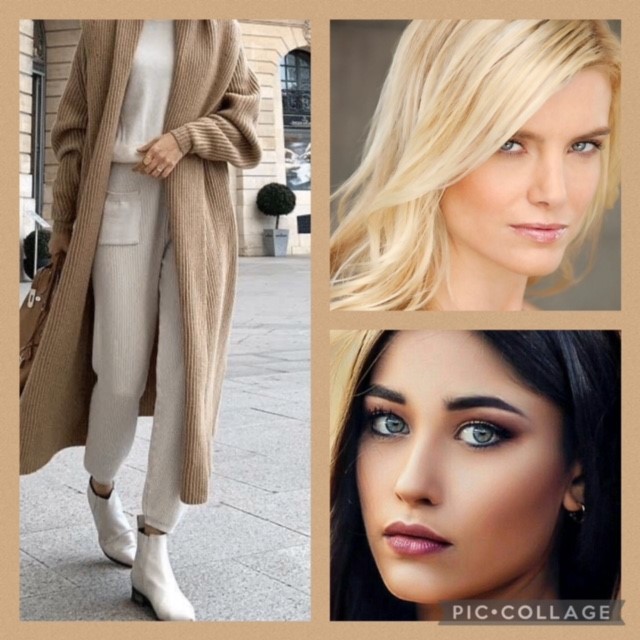 Clearly…or is it clear that putting this color story on the blonde gives her a head-to-toe message? When we dress in colors that are most flattering for us, that's what happens…the eye goes from the head to toe and back up to the face.
I chose the brunette model because she is a perfect example of one who would benefit from wearing shades of gray for her neutrals.  Grey and stark white, as opposed to a creamy white.
Look at the two photos on the right. A visual is a much easier way of explaining the difference.
If you were a blonde, a redhead or one with a pink skin tone when you were younger, and you have decided to "go gray", you will find that cooler colors have become much more flattering.  Time to experiment.
Please know that I am here for you. If this is at all confusing, I would love to set up a time to help you with your colors.
You can see how the beige brings out her colors.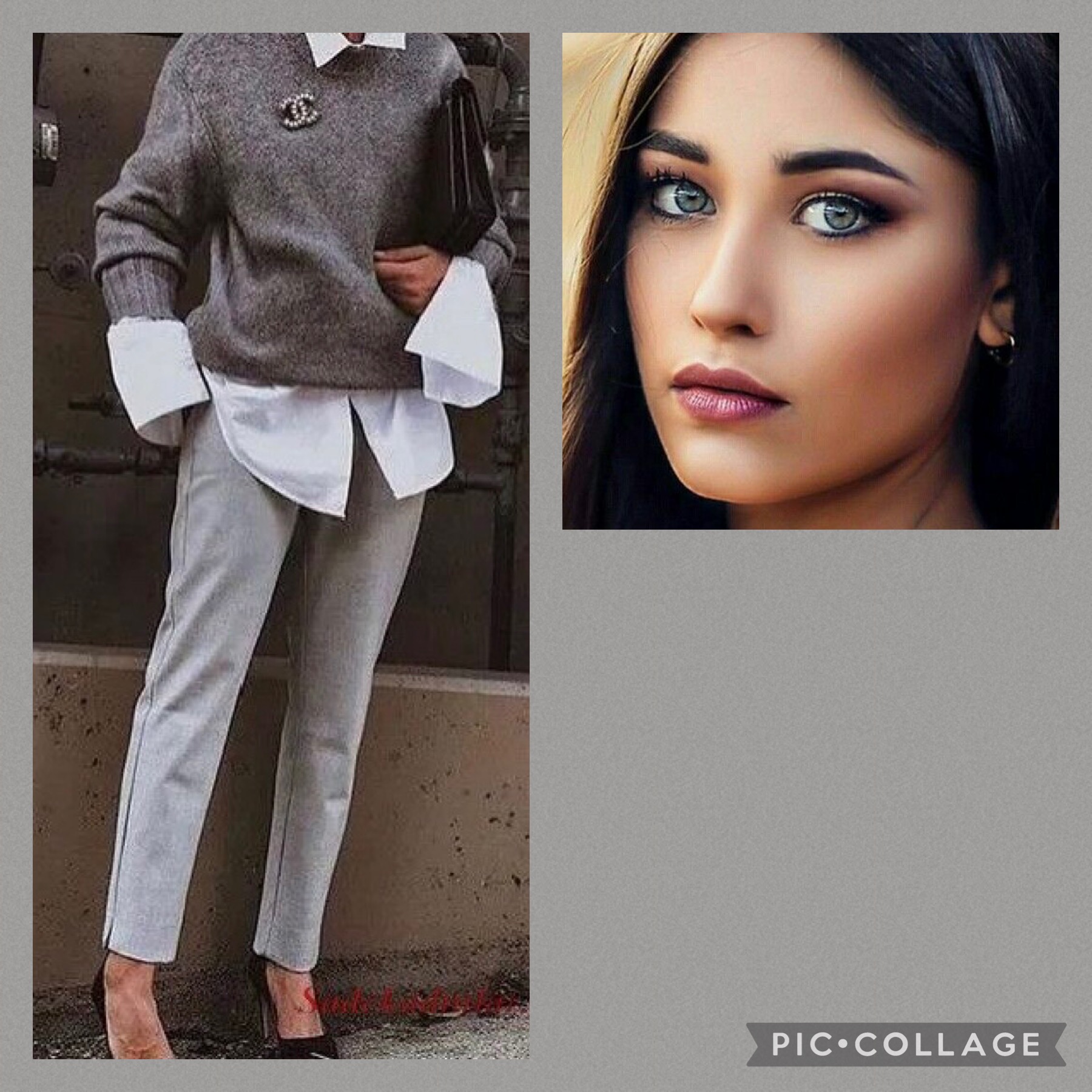 Can you see how the gray makes her beautiful eyes pop?  Very easy on the eyes.