I recently needed new glasses. There was a slight adjustment in the prescription. Therefore, my old glasses still worked.  Hooray!  An opportunity for a new look, and variety!  While looking at new frames, I decided to get a neutral and a bright pair.
This was a perfect opportunity to do a blog post on glasses as accessories. Here goes.
Like lipstick, glasses will greatly determine the image you are creating. Some of you may be thinking that glasses are way too expensive to have more than one pair. That depends on where you get them. 
I have purchased frames and had the prescriptive lens put in at Costco, or I buy frames online which will accommodate a prescription. I then go to Costco to have those frames fit with the correct lens.
In this article, I will show you a couple of photos with black, grey, and red frames. A picture is worth 1000 words. I believe you will see how changing a frame greatly changes the visual mood.
As you can see, the grey frames give a different impression from the black frames. Both work. The grey simply is a softer look, while the black has a stronger punch.
In scrolling through the rest of the post, I will address how color will impact my look.  Of course, the shape of your frames make an impact, but this article is about color.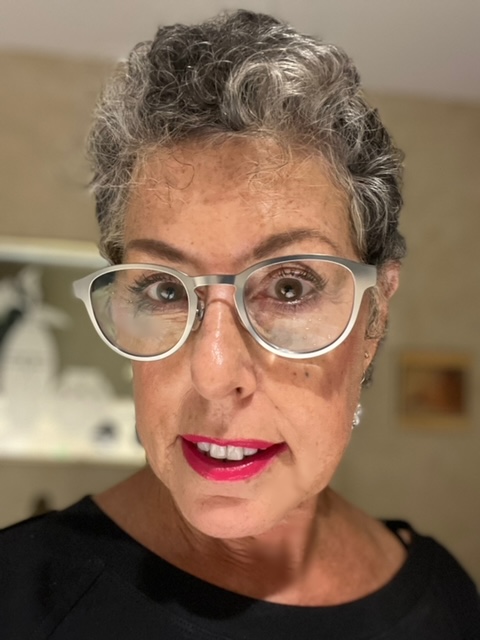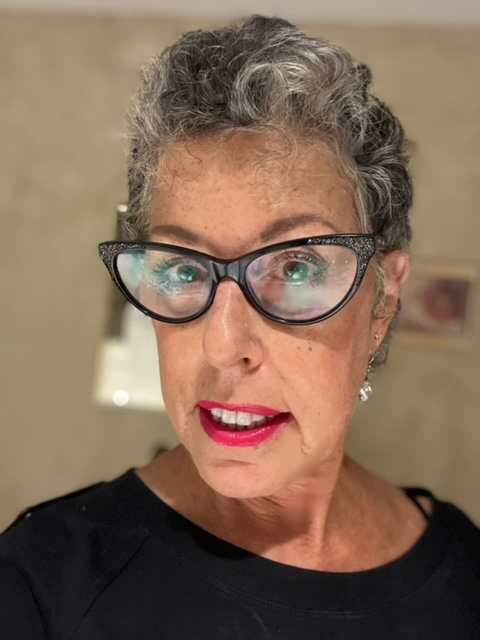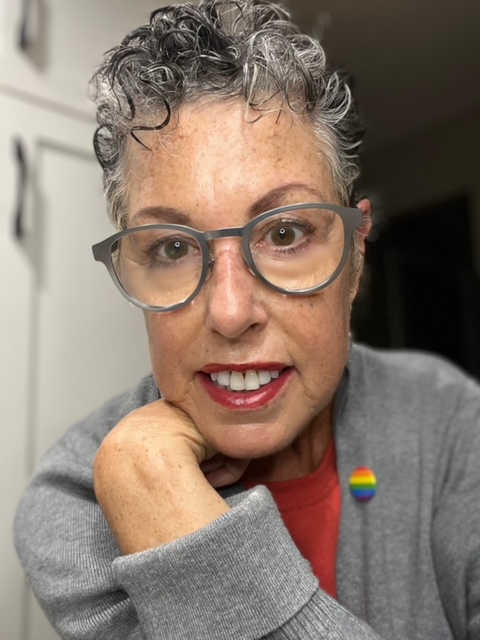 When wearing softer colors, a softer color frame will balance the look better.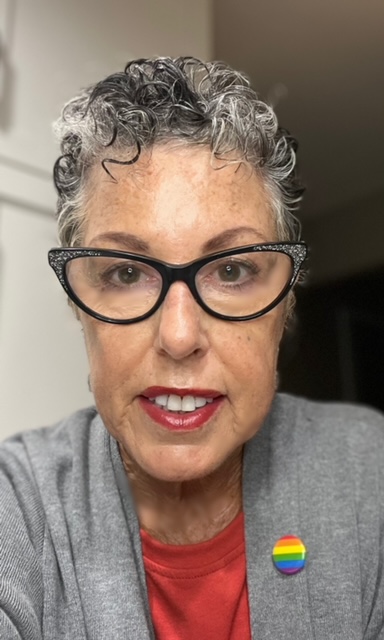 To me, the black frames look out of place and harsh.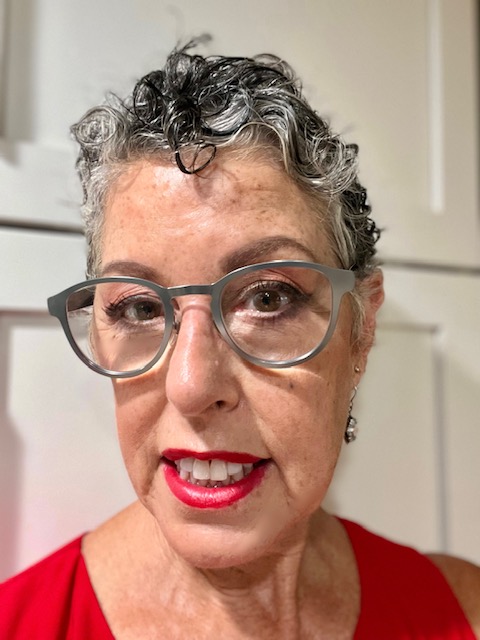 When it comes to brights, the grey can look a bit washed out.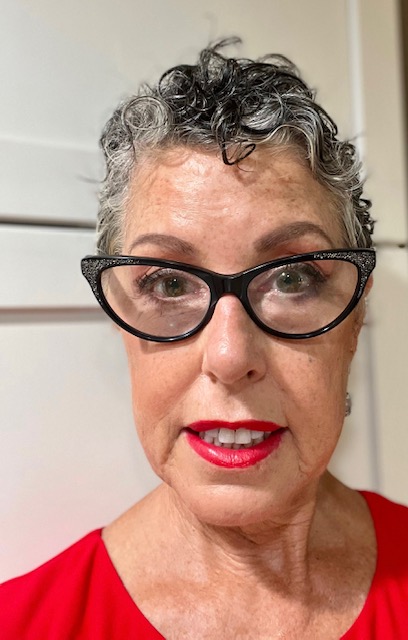 Red and black are classic. I like the boldness of black with the bright red. Again, this is a personal taste call.
Think of your glass frame like another piece of clothing. If you would combine grey and red, the grey frames will work with red.  It simply gives you a different look than black.  
If you look better in brown and warm colors, a brown tortoise shell frame is a perfect choice with brights like red.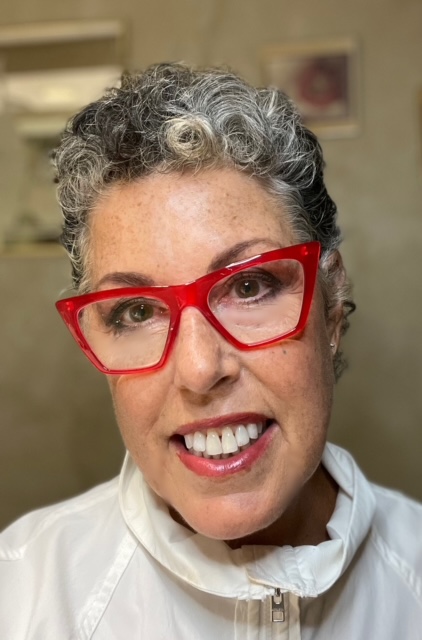 Check out the red frames as an accent. In this photo, I have a neutral lip and the glasses are working as the only accent.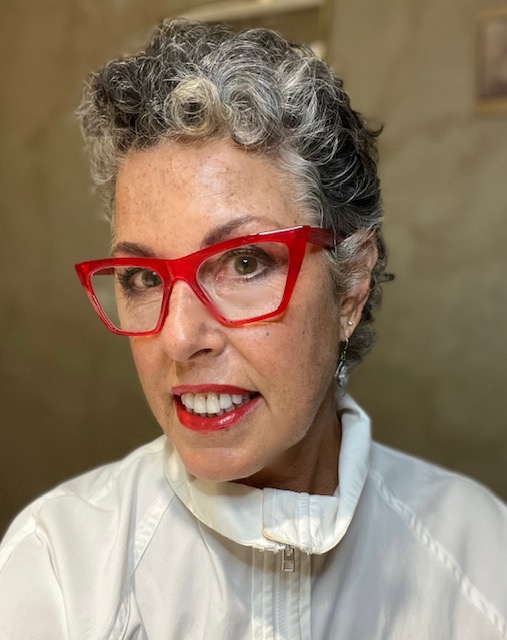 By now, you probably have the gist. I like more visual drama. The red lips add that to this look.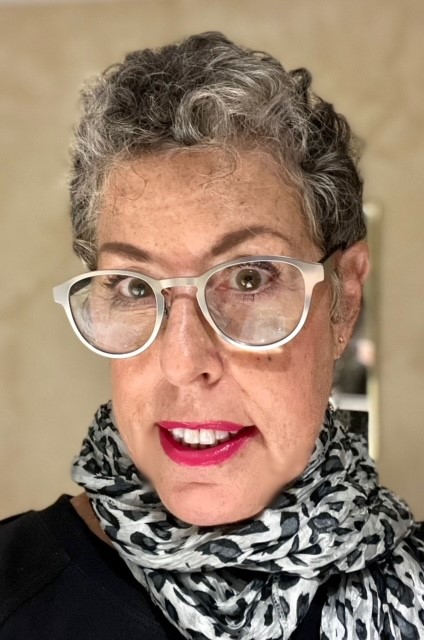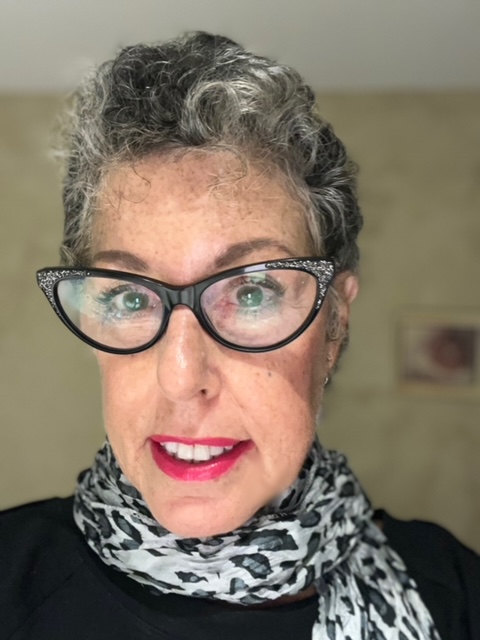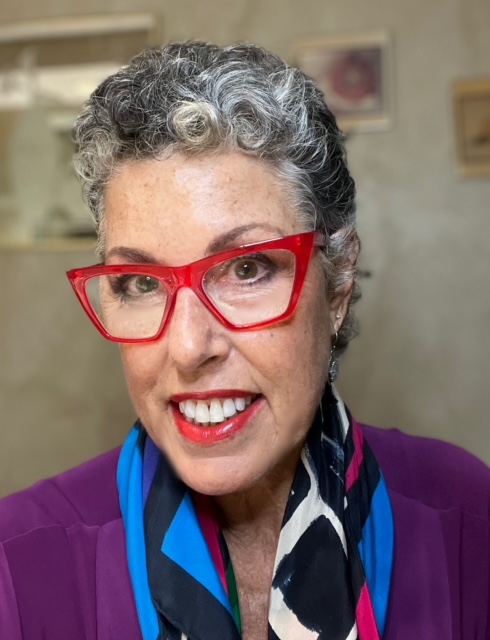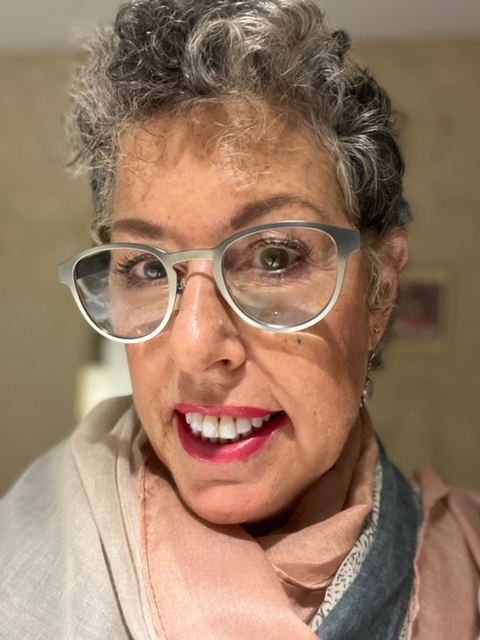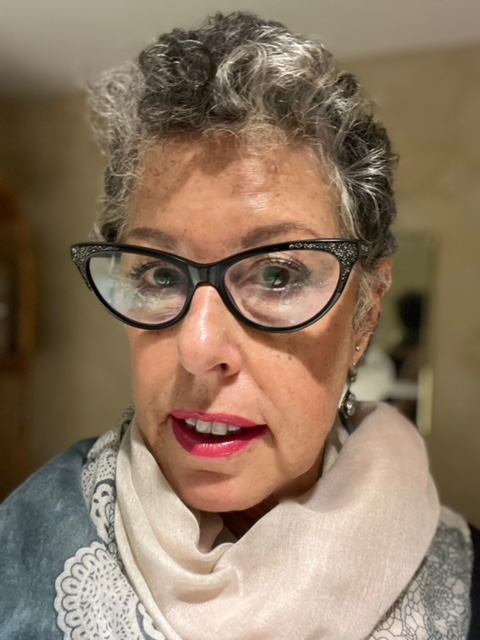 I am going to leave you with a few more frame possibilities.  As you can clearly see, frames change the mood of your look.  
Some of you may love the variety, others will get a headache just thinking about the choices. 
I can help you to navigate color and shape. Fun/and or function.  Which ever way, I've got you!