Gorgeous silver hair, right?  She also has olive skin.  Check out her face.
Here face shows up when it comes to gray and black rather than with camel. Her skin tone fades into the camel.
Camel would be ideal if she had blonde hair and she had a pink base to her skin.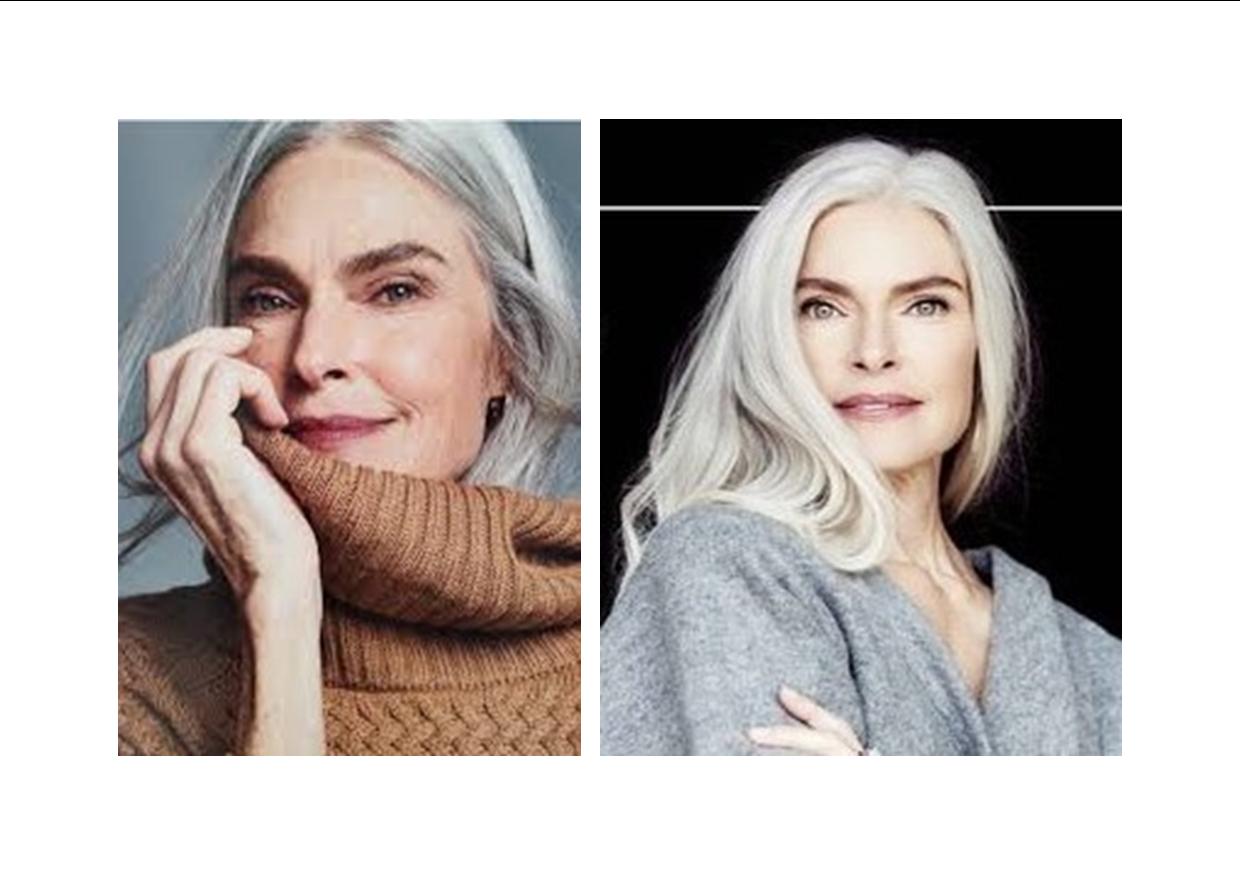 Now take a look at this second photo…
Who looks better in camel?