When a follower is frustrated with my social media posts, I want to respond with support and suggestions. That recently happened.  She stated, "according to your posts and basically all other fashion posts, there are no clothes for 4'11" women who are not young and thin and do not wear black and white."
Of course, there are plenty of choices!  Let's dig in, shall we?
Before I start, I will recognize that I did pick a fair number of examples in black and white.  They are easy to find and when comparing two looks, it's nice to have the same color scheme.  If black and white is not for you, there are many color options we can address.  However, that is a separate conversation.
When I post, I often get comments from followers who are not tall. They will say things like I love this, but it would overwhelm me. Tops that are shorter in the front and longer in the back are a great way to do a bold, full top.  The top shown here is long enough to cover a midsection you may not love any longer, but short enough to show that you have legs.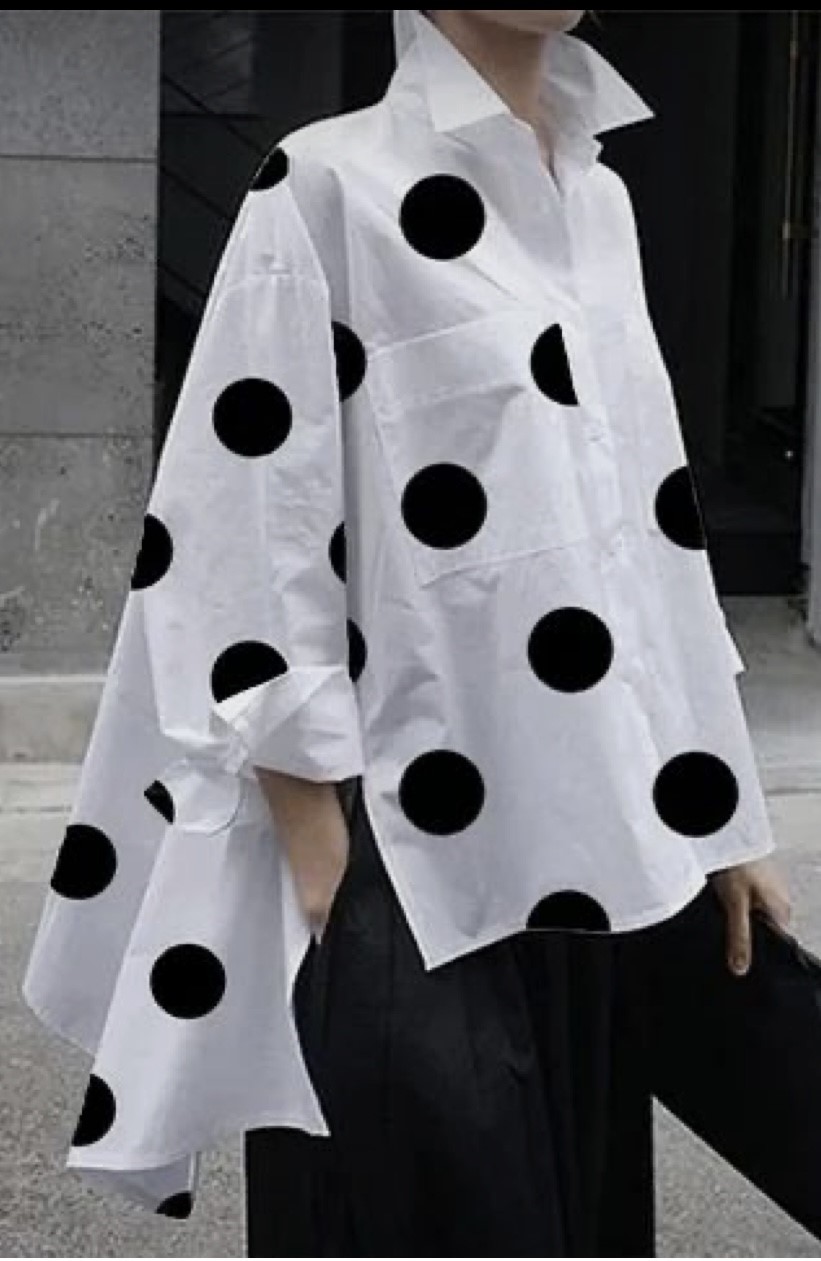 When I was younger and customers in the store would say they hated their arms, I thought they were too obsessed. I get it now.  Although I still believe it's important to appreciate that my arms are functional and serve me well, I am not thrilled with the sagging and looser skin. Side note…there are skin care solutions to help with that issue. Again, that is another conversation.  If you can relate, perhaps a loose top with ¾ sleeves is an option for you.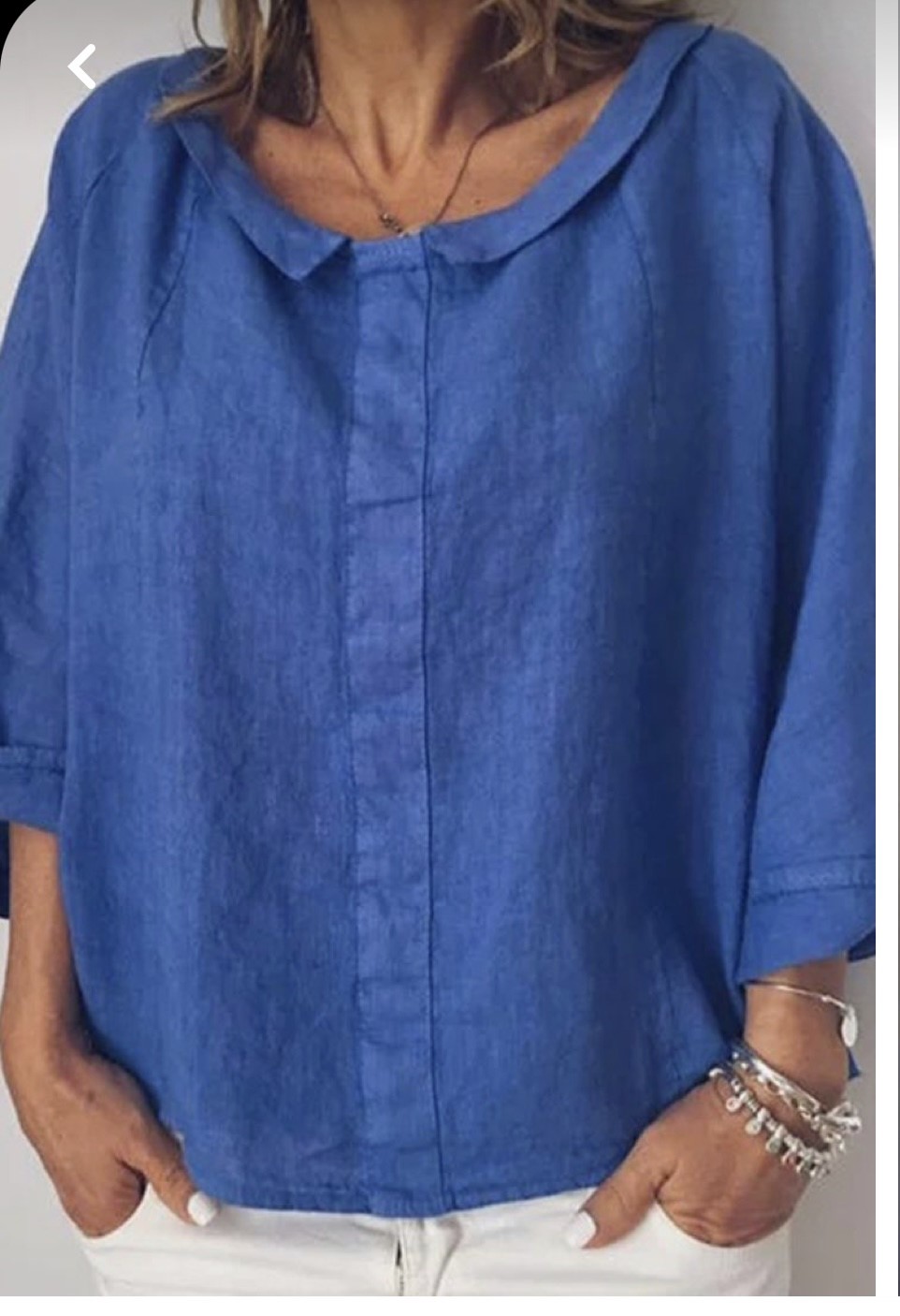 A big sweater or a tunic does not belong exclusively on tall women.  Say, if one is 5'9", a tunic can look great with a skirt, long or short, or a pair of slacks.  However, if she wears her tunic like the photo shown to the right, it could look like she forgot her pants. If you are 5"0", and wear this tunic with tights or leggings, it's a fun dress!
Speaking of dresses…I would say shorter lengths are easier to wear when one is a petite height. If your dress is above the knee, your legs will look longer. If you are not in love with the skin on your legs, look at the article under skin care titled "Tanned Legs" In the cooler weather, simply wear tights.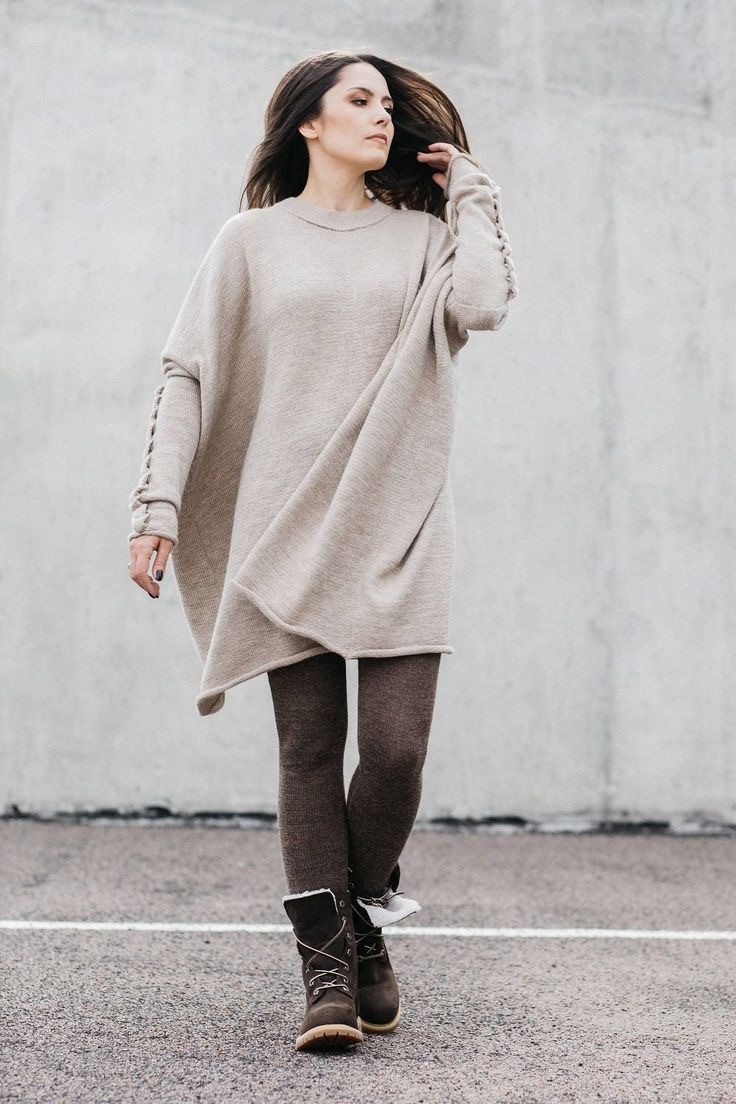 The picture to the right is worth 1000 words. The dress above the knee has balance. The dress with the jacket below the knee overwhelms. While talking about hem lengths, I have never been a fan of mid-calf. It usually makes your legs look shorter and your calves wider. The exception to that rule would be if one has a longer lower leg and very thin calves.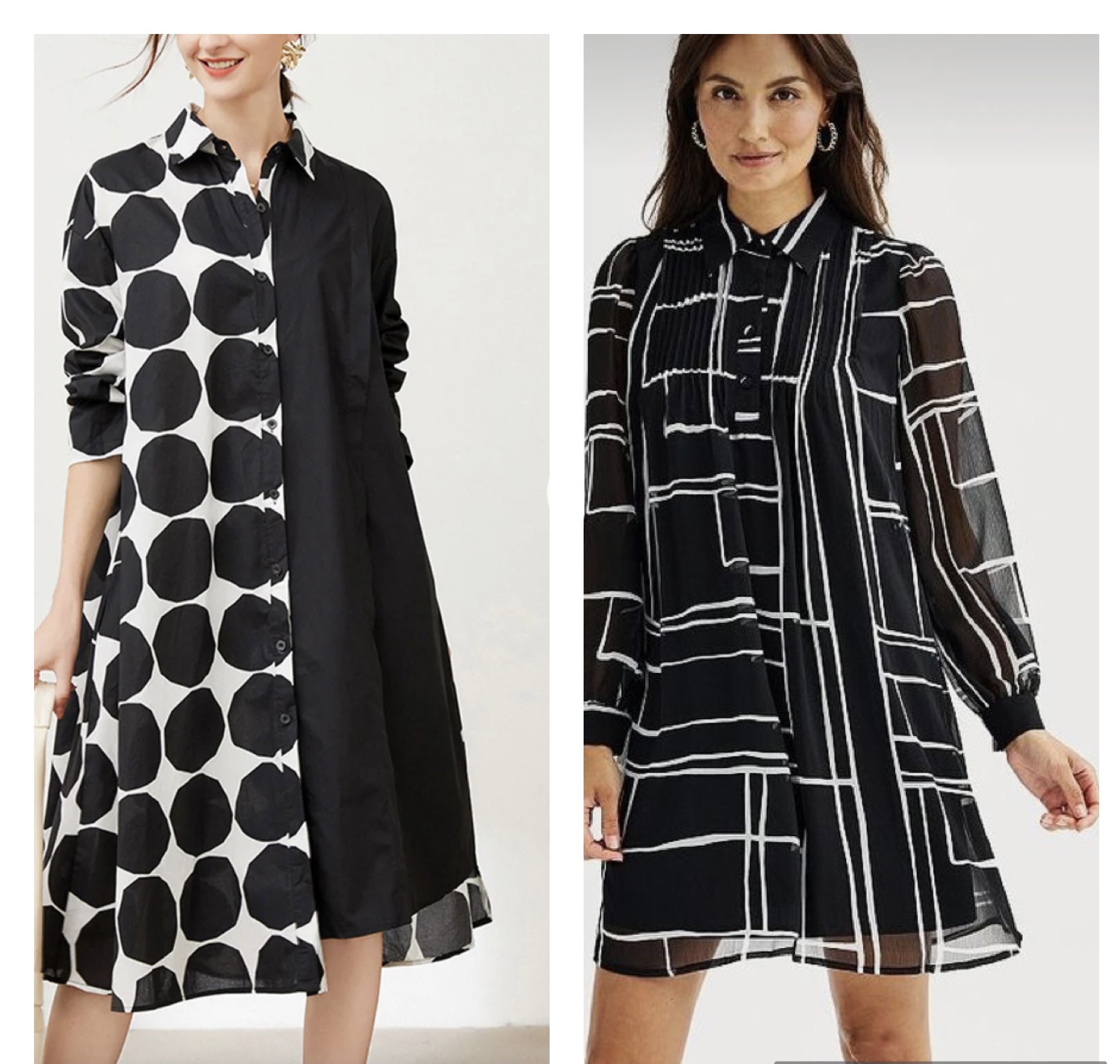 By now, someone might be thinking about her legs.  If you don't like your legs, perhaps a shorter skirt or a legging is not for you. Longer dresses can be a lovely option. Since there is more fabric, it is wise to be aware of clean lines with maxi dresses.  I am also a fan of having your shoes or boots shown when wearing a maxi length, especially when you are shorter.  Although the dress on the right may show a boot, it has a lot of fabric.  The dress on the left is a perfect balance between fitted and flowing. 
I am going to leave you with a few more photos to give you ideas. You may be short of inches, but certainly not of style.
If this is not your wheelhouse, and you want the great look, reach out.  Book a time with me.