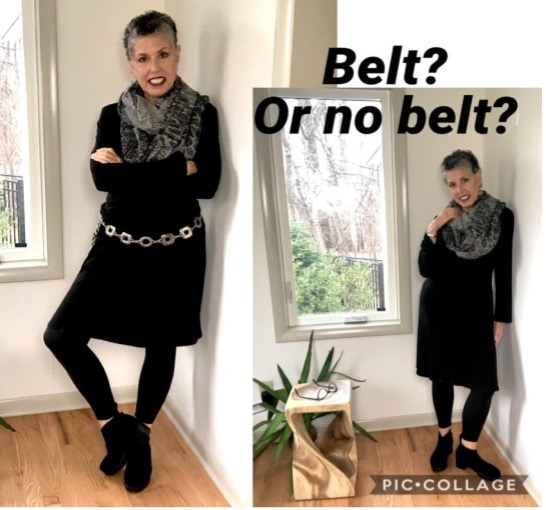 I am a fan of With Belt! That way, I can blouse the dress over the belt to make the dress shorter. Better with leggings. I found this dress in my closet. I forgot about it. The dress originally had a hi/lo hem. I still like that look for formalwear, but not for this. I had a seamstress even the hem years ago. The dress is old!
25+years old… from the store. Without the hi/lo hem, this piece is a classic. I've dressed it up and down in tons of ways.
In the instance with the dress, the belt adds shape and interest to the outfit. In the second photo, the belt cuts the model in half. Having the jacket open allows your eye to easily go up and down, giving her a look of length. In the belted photo, the eye stops at the belt, cutting her off. If this post makes you feel insecure and confused, I've got you. Send me photos and your questions. I'll help you to navigate the choppy waters of fashion.